As an audio engineer I'm obsessive when it comes to protecting my ears from hearing loss. I'll never forget the first time I shot a 7×64 rifle without hearing protection. When fired, most hunting rifles will produce around 156 dBa to 175 dBa. By comparison, a jet engine taking off produces 'only' around 140 dBa.  Just think about how many shots you fire during a regular training session… The human ear will suffer damage from a single high intensity noise greater than 140 dBa. Most hearing loss is irreversible, so never ever shoot without hearing protection!
We have been testing the Mepablu TWIN-TEC EXCLUSIVE hearing protection especially designed for hunters.
I first saw this product when visiting Jagd & Hund in Dortmund, Europes largest hunting exhibition. The build quality was exceptional and I was told a lot of time and effort was put into the audio quality and the noise suppression. I'm a audio nerd in heart and soul, so I had to put it to the test.
The most important features are:
Adjustable 20-fold amplification.
Above a certain threshold the gun shot will be suppressed. Fast reaction time is key here.
Long lasting build quality, padded metal head band. I like that.
Soft-gel ear pads for comfort.
A microphone input and audio output. You can use it with your hunting walkie talkie.
Automatic shutter speeds for hunting or indoor shooting.
A built-in red light,  you don't lose night vision when you use a red light. A handy feature as the best time for hunting is dusk, dawn or night.
Powered by AAA batteries.
Waterproof.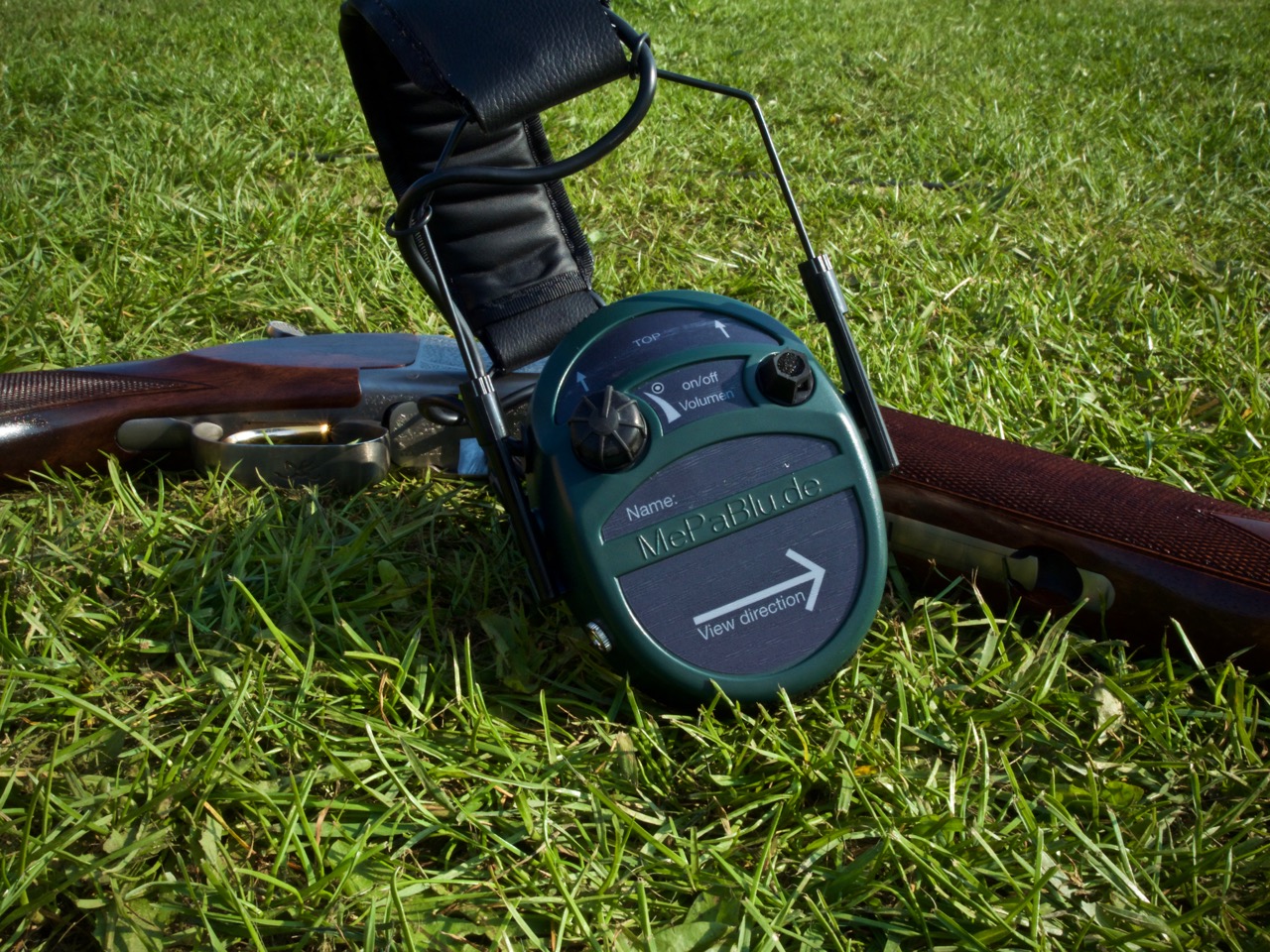 So, we've had the Mepablu TWIN-TEC EXCLUSIVE for a few weeks now. How does it compare to its competitors? Last weekend I went clay pigeon shooting with some friends, all experienced hunters, and asked for their opinion. They all preferred the comfort of the Soft-gel ear pads and the audio quality compared to their own protectors.
My own opinion? It's comfortable and the build quality is far better than most of its competitors. Also, there's not much interference with your mobile phone signal. The audio quality is superb, I especially enjoy the good directionality: you can clearly hear if the sound is coming from the left or right. This is very important when you're hunting. Compared to wild game a human being is always disadvantaged when it comes to environmental awareness. Wild animals will always hear and smell you way earlier than you can detect them. Any noise you make will quickly end your hunting adventure for the rest of the day on that location…  Anything that gives you an advantage is welcome. I always feel like a bionic man when I hunt with amplifying hearing protectors.
Yes, I know the clearly indicated view direction is wrong…
So, what's wrong with it? Well, the price, 385 € tav. incl.
I asked the professional opinion of Yannick Peeters on this product, he's a world class trap shooter winning a silver medal in Rio during the world cup of 2016. He also runs a gun shop and a shooting range in Belgium: Tirderkempen. His opinion on the price was very clear, it will be very hard to compete with its competitors because it's too expensive. For sport shooting he found it too heavy but that's not what this product is made for. If you're serious about sport shooting there are better and cheaper alternatives from Mepablue. He did like the audio quality though.
Conclusion? It's very good but expensive. If you're the type of hunter that wants the best,  I highly recommend it. The Mepablu TWIN-TEC EXCLUSIVE is built to high standards and it will last you a long time. All their products are repairable and made in Germany. However if you're not willing to spend 385€ on hearing protection there are many alternatives at 1/2 the price. It's all relative though, many hunters will spend 2500€ on a hunting scope, so why not buy top quality to protect your ears…
Check out Mepablu 
Explore More
x+
https://exploremore.eu/wp-content/uploads/2017_04_Mepablue-2-of-2.jpg
960
1280
Dimitri
https://exploremore.eu/wp-content/uploads/explore-more-4.gif
Dimitri
2017-04-16 13:53:18
2019-04-08 11:17:51
Mepablu TWIN-TEC EXCLUSIVE review